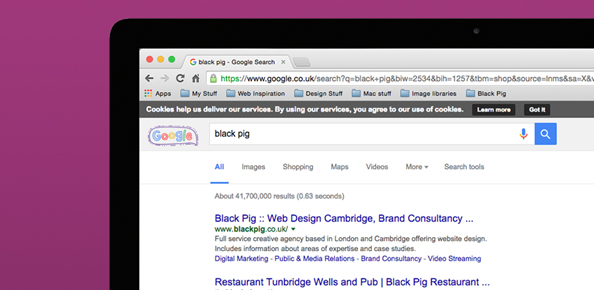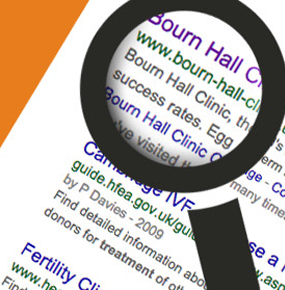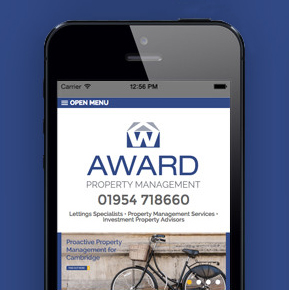 Simply put, search engine optimisation (SEO) aims to attain the highest position practically possible in the organic listings on the search engine results pages. However there's nothing simple about actually achieving that goal. It's a tricky combination of many different tools and techniques, made harder by search engines keeping the way they rank your site a closely guarded secret, and changing their methods regularly. Black Pig is able to manage your SEO project and take care of the ongoing work needed to optimise your site to appear higher in search result rankings.
The benefit of SEO is that there is no charge for organic listings, nor when your site is clicked on in the results. However you may also want to consider a pay per click campaign, particularly in the early days while your organic rankings are still being built up.
With pay per click, a daily budget is set for how much you are prepared to spend to appear at the top of the rankings for a specific search term. You can formulate specific text for your advert and choose which page of your site it links to. However it's important to remember that relevance is still key – you can't pay to be found under a popular search term if it bears no relation to your site. You only pay when someone clicks on your ad, but beware ! Careful management is required to monitor how your ads are performing and to ensure that your funds are being spent effectively on clicks from the right kind of traffic. Black Pig offers a comprehensive pay per click management service, from compiling a list of appropriate search terms, through to writing the adverts and controlling your budget.