Accora
Based near Cambridge, Accora supplies a wide range of specialist equipment and furniture for use in the long term care sector. Black Pig's relationship with Accora goes back as far as 2007 when the company came to us wanting to rebrand. We facilitated a brand workshop to help the management team identify their position in the market and the values they wanted to convey through the new corporate identity. We then designed the new logo and produced a range of marketing collateral including a new website, stationery, brochures and packaging materials.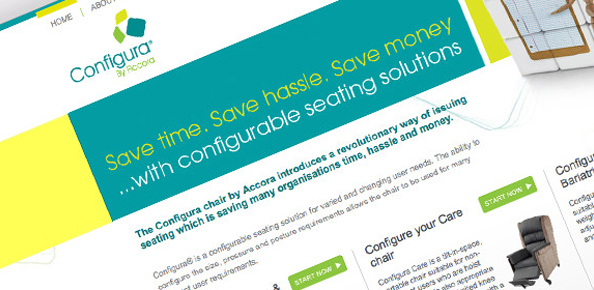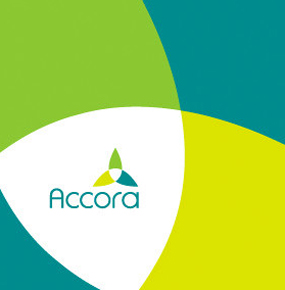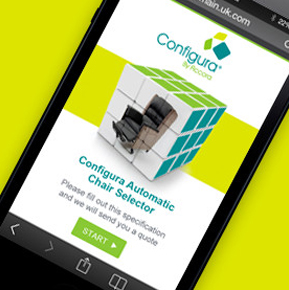 One of the most complex projects Black Pig has undertaken for Accora is the build and ongoing development of the Configura website. The site allows occupational therapists to specify and order a bespoke seating solution, configured to their patient's exact needs, by choosing components and features such as size, cushion type, rise mechanism and other pressure and posture based requirements. In 2013 Black Pig integrated the website with Accora's internal CRM system, which allowed customers to see their own individual pricing on screen as they configured a chair. An 'app' style version of the configuration tool specifically for use on mobile devices was also developed by Black Pig.
When Accora were planning the launch of a new range of ultra-low care beds designed to prevent dementia patients from being injured if they were to fall out of bed, Black Pig were asked to come up with a comprehensive marketing strategy for the launch and also to create a brand identity and website for the Floorbed range.
Accora also wanted to better educate people about the danger of falls to vulnerable people. To that end Black Pig were tasked with creating a website based on this topic, containing useful resources to help prevent fall injury. As part of the project we created a Stop Fall Injuries! brand identity and developed a fully content managed website onto which Accora could upload additional resources and information to raise awareness of this important issue.       
Back to Work