BSPB
The British Society of Plant Breeders (BSPB) is an organisation which helps to promote and support the work of plant breeders throughout the UK. Its customers are its members (breeders, processors, and merchants), UK farmers and anyone who wishes to increase their knowledge of plant breeding.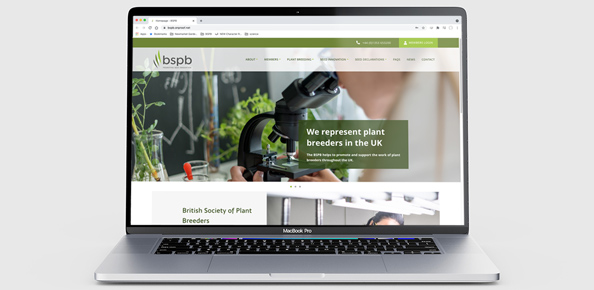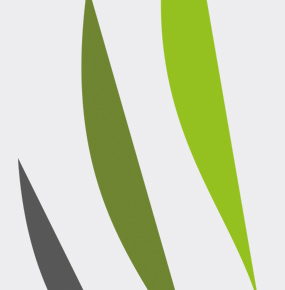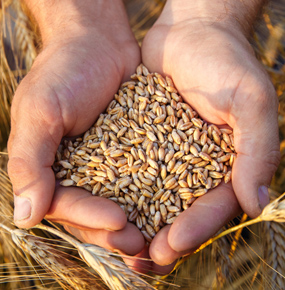 BSPB contacted Black Pig as they were looking to develop a new brand identity and updated website. This was part of a wider initiative to improve the image of the organisation, which had in the past been perceived negatively, especially by the farming community, some of whom viewed BSPB as the 'seed police'. BSPB were looking to address this by having more positive conversations, attending events, and having a presence on social media platforms.

Our design work began with the development of ideas for the new logo. BSPB had indicated that they would like their brand to represent the three main areas of their business (promoting seed innovation, supporting and representing members and collecting seed royalties) and to display their openness to change and innovation in supporting new seed varieties into the market. We presented a selection of logo designs, many of which incorporated three stranded iconography. We chose colour palettes which were associated with nature, including greens and earthy tones, but also challenged our client with some alternative colour options. The logo which was finally chosen used an attractive, open and informal lower case font. Taking into consideration BSPB's audience within the areas of science, research, agriculture and policy, we felt it accurately promoted them as a professional, modern and open organisation.

Once the logo had been agreed we began work on designing the website straight away so that the new site could be built while we rolled out the brand across other marketing materials. The website design is on-brand, clear and simple with easy to use navigation. It features strong and attractive stock imagery which Black Pig sourced. On the home page and throughout the site there are clear calls to take action, such as contacting BSPB for information or signing up for their newsletter.

The Black Pig team subsequently designed a range of other branded collateral for BSPB to help them further promote their new brand. This included business stationery, a supporting logo for 'promoting seed innovation', the creation of a short animation promoting the new website for use on social media, an email footer graphic promoting the launch of the new website, interior and exterior signage for BSPB's premises near Ely, and a powerpoint presentation template. We also designed templates for two newsletters, one aimed at farmers entitled Promoting Seed Innovation, and also Plant Breeding Matters which was a longer format document.
Click here to view the website
Back to Work