Denso Robotics Europe
DENSO is one of the world's leading designers and manufacturers of industrial robots. Black Pig were first approached by DENSO in 2009 as the company was looking for a UK based creative agency to undertake a variety of projects for them. We were delighted to be chosen and worked closely with the DENSO teams in Germany and Japan.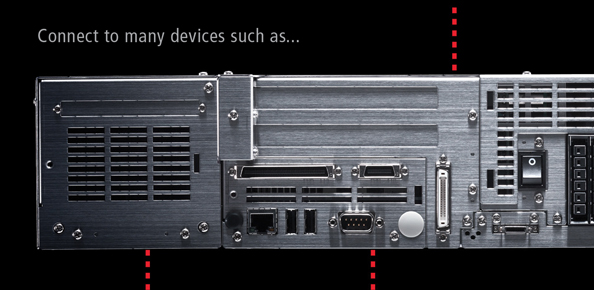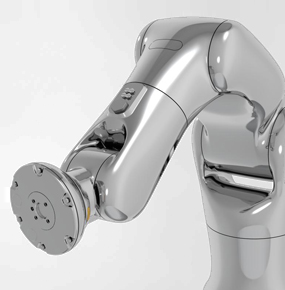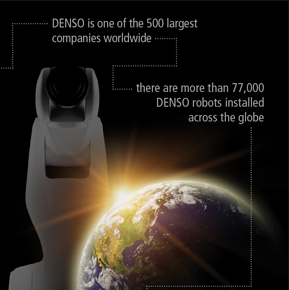 One of the key design projects Black Pig worked on for DENSO was the development and production of the new corporate brochure. A variety of concepts were explored, with a striking and strongly branded silver and red design ultimately being chosen. The brochures were produced with a de-bossed cover and metal-effect wrapped spine making them both unusual and impactful. Black Pig undertook a programme of 3D modeling to create a set of photo-realistic images of the robots for inclusion in the brochure, and we also developed a new strapline 'The Highest Evolution of the Arm'. The entire project was completed to an extremely tight timescale as the brochures were required for the Automatica trade show, which Black Pig also created  exhibition graphics for.
Our work with DENSO incorporates a wide range of online projects, including the build of the DENSO Robotics Europe webite. One of the most complex web based projects we've undertaken for them was the build and integration of a unique Product Configurator into the website. The Product Configurator allows users to build their own DENSO robot package, guiding them through the steps of choosing the components in an intuitive and user friendly way.        
Other projects for DENSO include the production of a Product Overview booklet, e-newsletters, flash programming work, stationery design and poster design.
Click here to view the website
Back to Work