Peacock Home Control
Peacock Home Control, based near Cambridge, asked Black Pig to design and build a new website for the company as it was expanding its existing electrical business and launching a new arm specialising in home automation systems.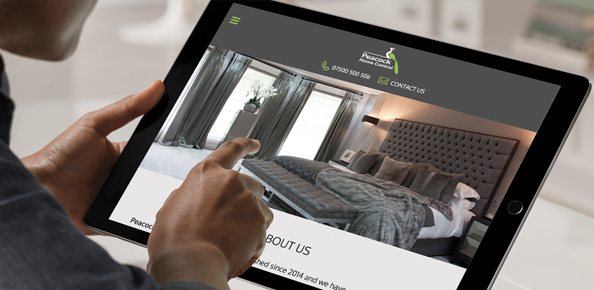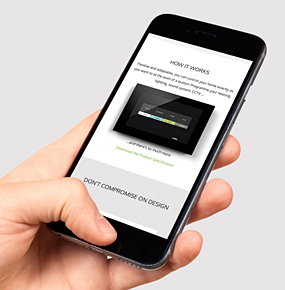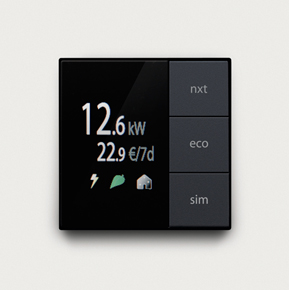 The particular system the company installs, which is called Niko Home Control, enables homeowners to operate lighting, heating, ventilation, curtains, blinds and even audio visual equipment from a tablet, smartphone, or centralised control panel located within their home. Peacock Home Control is the only certified Niko installer in the East of England region and the company wanted to capitalise on this advantage.
Peacock Home Control already had a basic website but needed a new modern design to better represent the cutting edge technology which they were providing to customers. An important part of our brief was to design a website which conveyed the high end nature of the technology without making it appear to be an unreachable luxury. The website concept which Black Pig created used striking and aspirational lifestyle imagery to illustrate the many ways in which Peacock Home Control's system can enhance the client's home, from improving comfort and security to maximising energy efficiency. Aimed at appealing to homeowners, property developers and architects, the design's large feature images were interspersed with bold key messaging and clear calls to action.
The website is fully responsive and features sections on how the system works, its applications and FAQs. It runs using an intuitive WordPress content management system which will allow Peacock Home Control to easily keep the website up to date in future.
Back to Work