SciBite
Information technology experts SciBite provide a range of semantic solutions which assist the life sciences industry in extracting maximum knowledge value from complex and unstructured scientific content. They asked Back Pig to develop a suite of brand visual identities for the business, along with a new corporate website.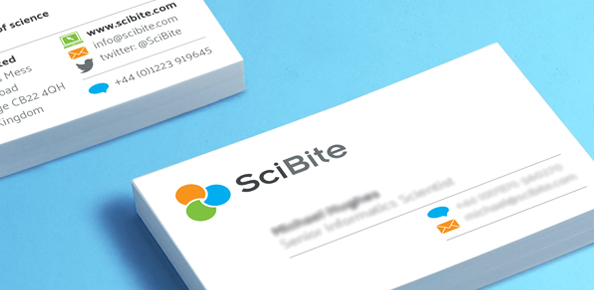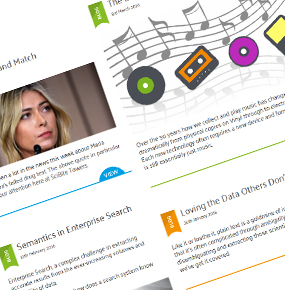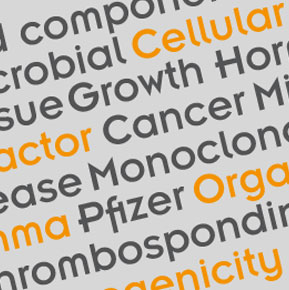 To begin the visual identity development Black Pig organised a brand workshop in which the existing and desired characteristics of SciBite and its products were discussed. The output of this formed the basis of the brief for our designers and a range of options for the top level corporate brand were presented. Once the chosen logo had been refined and agreed a set of business stationery, email signature and powerpoint presentation template were developed. Black Pig then designed a suite of complementary brand logos for SciBite's four products TERMite, VOCabs, TExpress and DOCStore.
The next stage of the project was to design the new website.  Two concepts with designs for key pages were presented to the client, and then developed before a final design was reached. Black Pig built the new site using the content management system WordPress which was chosen for its flexibility and intuitive user interface, meaning SciBite would easily be able to keep the site content up to date in future.
The colourful new website has a fresh feel, featuring news, blog posts, events and other items of interest as well as product information. SciBite are able to customise the home page, choosing which posts to show there. Visitors to the site can sign up to receive the SciBite newsletter, view job vacancies or access the SciBite online support portal.   
Following the roll out of the new branding and website, the Black Pig team also produced a selection of branded corporate gifts for SciBite to give out when they exhibited at the Bio IT World conference in Boston.
Back to Work