Taste Flavourings
Taste Flavourings are experienced flavour experts. They deliver high quality flavour solutions to customers in the food industry, managing the process from initial idea to final flavour production.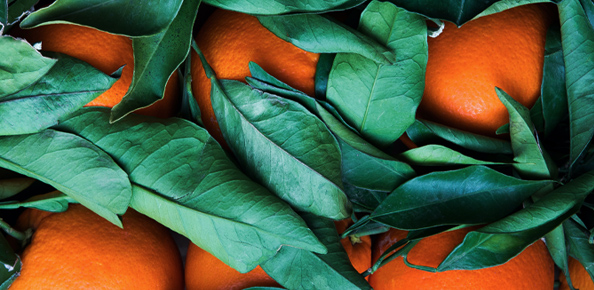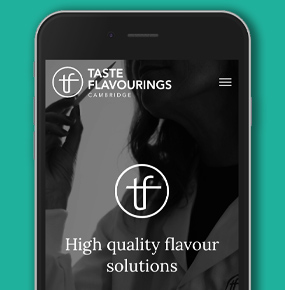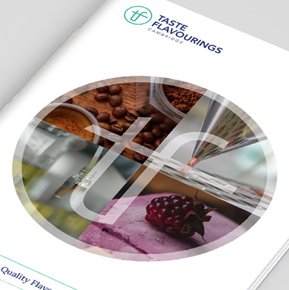 Black Pig previously worked with Taste Flavourings when we designed exhibition stand graphics and promotional materials for their attendance at the Food Matters Live exhibition. The Taste team approached us again as they were looking to re-brand and develop a new company website. Their objective was to create a standout brand identity which would set them apart from their competitors and be distinctive in an expanding marketplace.
We first created a number of strong logos which we presented to the client. These were refined in accordance with their feedback until a final brand identity was agreed. For the website, our brief was to maximise the impact of the site by using video and photography. Due to Taste's specialised industry, we suggested arranging a bespoke photo-shoot at their laboratory so that we could obtain authentic images and video clips, in addition to using stock photography. The Black Pig team sourced a photographer and provided art direction to ensure the quality of the imagery captured on the day. We also designed a new company brochure, being creative with the use of space as our client wanted to limit the number of pages. The purpose of the brochure was as a leave behind, so the design was paramount to ensure prospective clients would be inspired to pick it up to read following a consultation. Our designers suggested some additional creative touches such as a Spot UV to elevate the overall look of the printed brochure.
Ultimately Taste Flavourings were delighted with their new identity as it better suited their vision for the company and position within the marketplace. The project was delivered on time and to budget and Black Pig were able to create collateral material that the client was excited about and which raised their profile within a competitive market.
Click here to view the website
Back to Work